'The Humbuckle' is now available for pre-sale!
Chibson USA and reverb.com have teamed up for the release of Chibson's latest and greatest product drop, The Humbuckle.

When Chibson USA fans ranked the Humbuckle "one of the most desired Chibson ideas that ever needed to exist in the real world", Chibson CEO Jason USA knew he must get to work to bring this iconic product to life just in time for April 1st -or what the guitar industry will soon be calling "Chibson Day".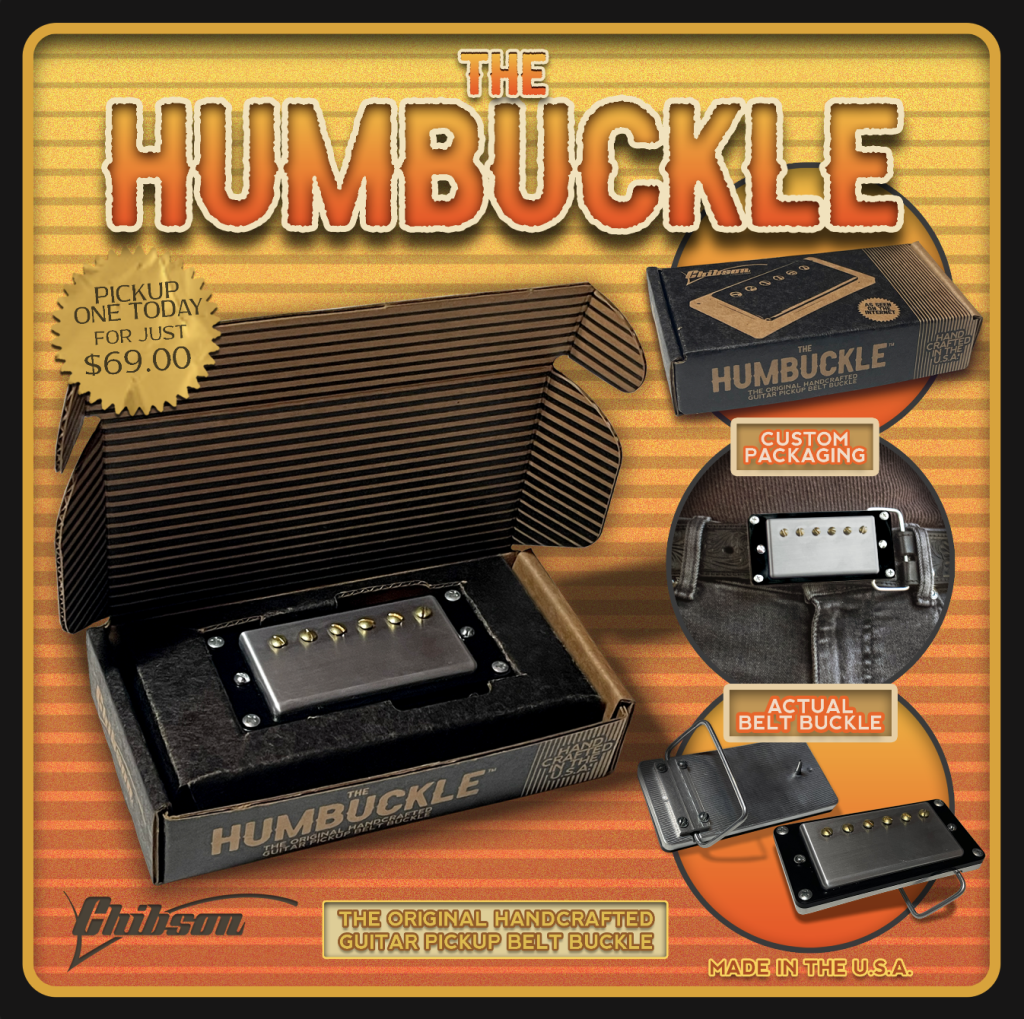 The Humbuckle is not the first April Fool's Day partnership between Chibson USA and Reverb.com. In 2020 the two companies joined forces to release the now infamous "Jumbo Hand Pick" to audiences around the world. Chibson broke records, selling 1,500 Jumbo Hand Picks in one day, with a portion of the proceeds going to the Music Cares foundation to support artists affected by the COVID-19 Pandemic.
In 2021, Chibson USA and Reverb.com came together again to release the Chibson USA's Wild Whammy Collection of handmade whammy bars, which to this day remain the longest whammy bars ever sold on Reverb.com. Considering the overwhelming success of the Jumbo Hand Pick, it is no surprise that Chibson USA and Reverb have reunited to release the Humbuckle for April Fool's Day 2023. They'd be crazy not to!

The Humbuckle is a new venture for Chibson USA. High-end designer fashion accessories are far from their normal fares such as the Chib Grip, Placebo Pedal, and collectible Activity Books and Posters.  
Chibson had the task of designing a cool-looking, yet functional buckle that would have the ability to both please guitar players and enthusiasts and also penetrate the catwalks at fashion week. A task that was  "both thrilling and terrifying at the same time," according to Chibson USA's CEO and founder, Jason USA.
Though most would expect Chibson USA's Humbuckle to be made from discarded pickup parts or cheaply cast from a mold for fast duplication, years of research and planning went into the ingenious design of this unique, limited edition, wearable art piece.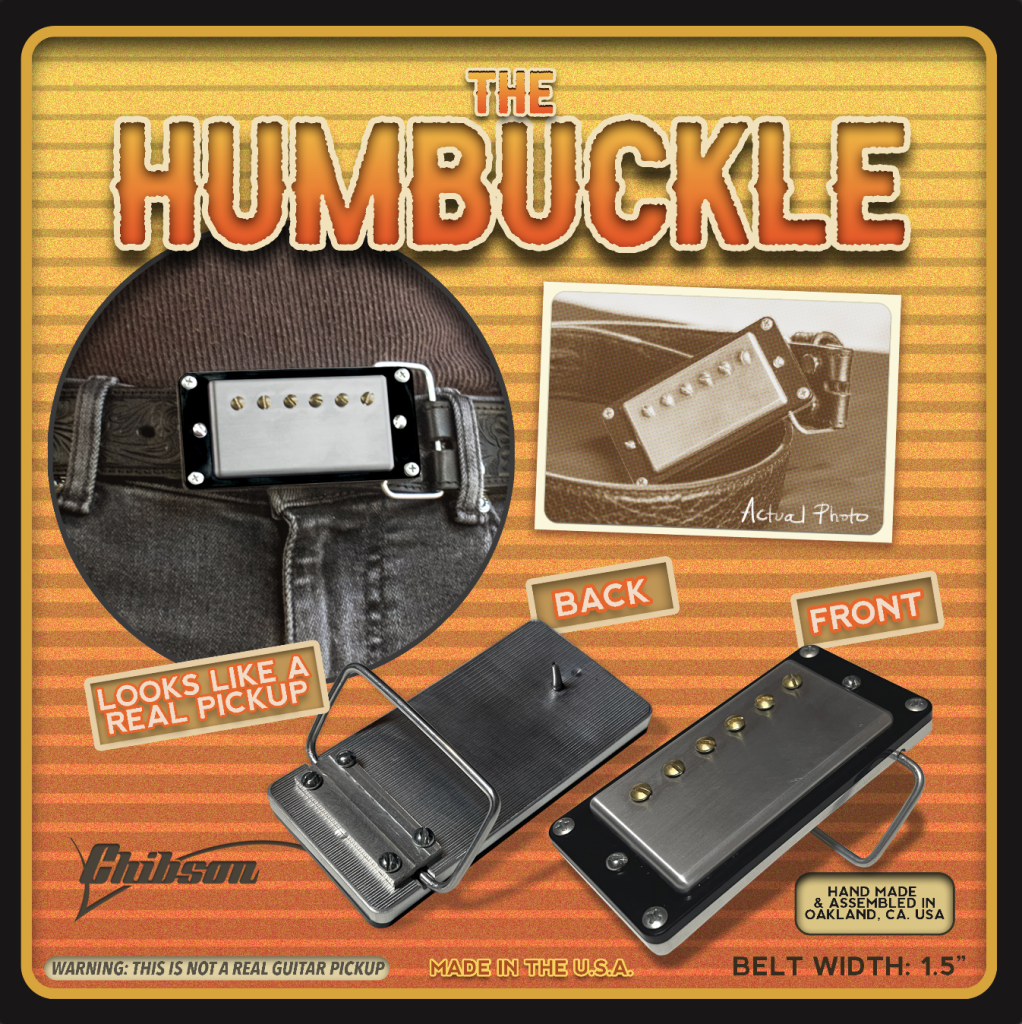 Designed and manufactured in Oakland, California, this one-of-a-kind wearable art piece ships in a collectible, custom box designed by Chibson USA founder, Jason USA.

To make the Humbuckle a reality, Chibson USA's team of expert dreamers, designers, and metalsmiths worked painstakingly to replicate the look and feel of a real Humbucker. Each Humbuckle is 100% made in the USA, machine-tooled from solid aluminum, and hand-assembled with care.
Pre-sale orders begin April 1, 2023, and all items included in the sale on our Reverb page will ship May 19th, 2023. 
The Humbuckle is available in limited quantities so don't delay.
https://www.youtube.com/watch?v=NaXTBRuzfLs https://www.youtube.com/watch?v=NaXTBRuzfLs
Share This Story!