Chibson USA Responds to "Scam Video" by YouTuber, Darrell Braun
Chibson USA released a scathing attack on Canadian YouTuber Darrell Braun after a recent video surfaced on Braun's channel, citing that he'd been the victim of an online scam carried out by respected instrument company, Chibson USA.
For privacy reasons YouTube needs your permission to be loaded. For more details, please see our
Privacy Policy
.
The company's response used portions of Braun's original video to highlight the revered Youtuber's seemingly baseless fraud claims, in addition to the comprehensive and calculated harassment received from hundreds of Braun's "followers" by showing explicit messages posted publicly and privately to Chibson's social media pages.
Chibson USA pulled no punches pointing out that Braun had been taking advantage of the Canadian Government by receiving free health care and is actively trying to conceal his Canadian citizenship to the majority of his followers.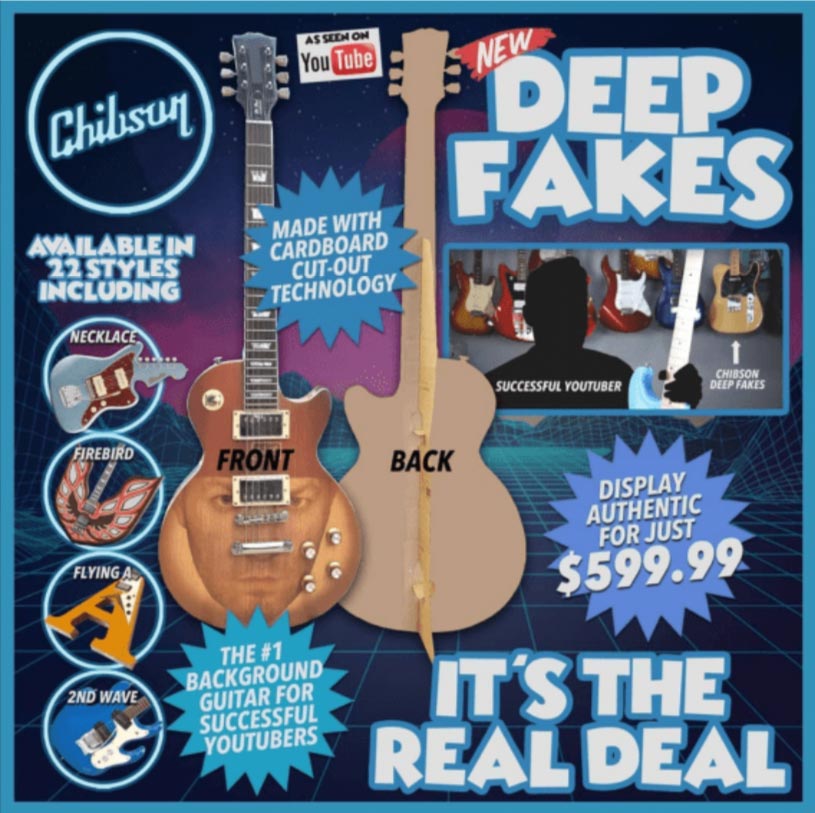 Courtesy of Chibson Entertainment USA
The response's most damning accusation arrives at the end of the video when Braun is shown to have a Chibson "Deep Fake" instrument-like product displayed on his famous wall-of-guitars backdrop, contradicting Braun's original claim he was scammed by Chibson.
Share This Story!