Chibson Invests $1.2 Million in Pasta Consumer Analytics
By Thaddeus Ellenburg
Recent reports reveal that during the early conceptual and developmental phases of Chibson USA's popular Pasta Guitar Strings, the goliath guitar company shelled out a whopping $1.2 million (that's right!) in consumer data mining. From al dente G's to fettuccine E's, the globally-based brand threw the kitchen sink at customer likes and dislikes – To say nothing of the countless hours spent testing on tonal firmness and grain-specific action and buzz (semolina, whole wheat, gluten-free). Utilizing mailers, blind play-testing, spotless phishing attacks, and an operator- maned 1-800 number, the data collection team at Chibson USA, together with an undisclosed third-party mining company, gathered hundreds of millions of pieces of personal pasta preferences from domestic markets…both online and in-store.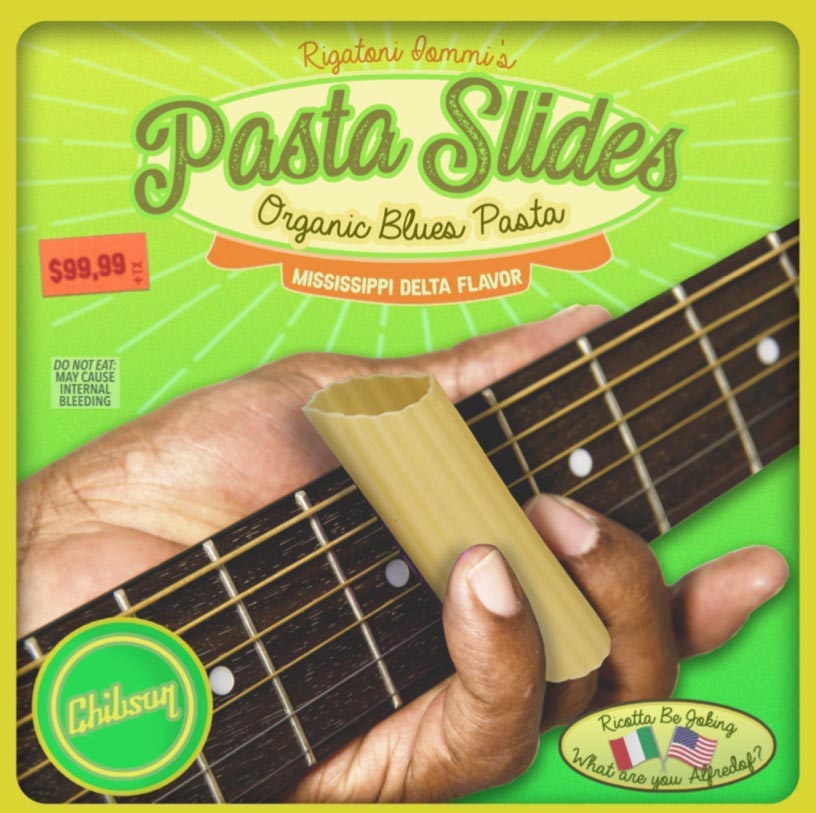 And the groundbreaking corporation didn't stop at six strings.
The Chibson R&D team tackled basses, ukes, mandolins (angel hair A's anyone?), including a number of other coursed instruments, as well as a host of the company's celebrated appliance-based products. From seven- and eight-string long macaroni metal warriors to the bigoli multi-stringed "djent" guitars, all the kids on Instagram go crazy for. Though the data shows these individuals are less likely to do the pasta string shopping in their households.
Boil it down – When it comes to knowing their consumer, Chibson USA doesn't noodle around.
Share This Story!